Civil Litigation Attorneys in Diamond Bar
Legal disputes are often considerably complicated. Reading through documentation to ensure compliance with an agreement or law takes time you could otherwise dedicate to typical operations or duties. Interpreting documents may prove even more difficult, especially when inundated with your accuser's differing but perhaps just as legally sound interpretation. Apex Lawyers Inc. advocates for you in these situations, protecting your rights and providing robust representation. Based in Diamond Bar, California, we exist to navigate these and similar complexities associated with litigation for all of Southern California.
Our Approach
We take a client-centered approach, ensuring your needs and concerns are not only met, but exceeded. Our experienced civil litigation lawyers provide personalized and strategic legal solutions tailored to your unique situation that deliver the results you need.
Call Apex Lawyers today at (909) 306-5985.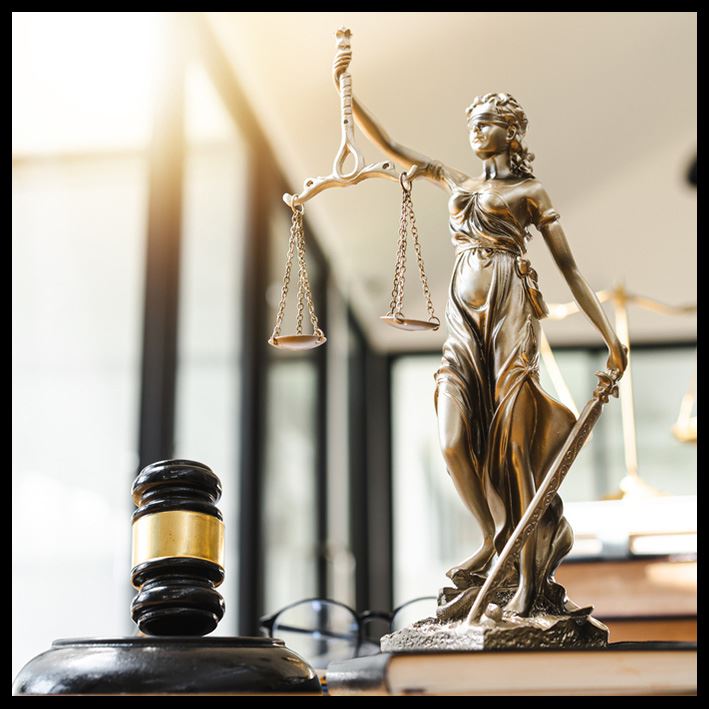 Where We Serve You
Contract Disputes
Contracts are the foundation of many business and personal relationships. When a dispute surrounding the foundation of a part of your business arises, it can threaten your operations' stability, which can, in turn, do the same to your financial well-being. Our civil law attorneys have deep experience in handling these issues, namely breach of contract claims, contract interpretation issues, and contract enforcement matters.
Personal Injury
Suffering injury or loss as a result of someone else's wrongdoing, intentionally or not, may mean you are entitled to compensation. A civil litigation lawyer can assist you with any personal injury case or aspect thereof. Some roles in particular may stand out, such as negotiating with the opposing party or their insurance company to seek a favorable resolution. No matter your case's exact circumstances, your Apex Lawyers Inc. civil litigation process attorney will help you throughout the entire process.
Employment Disputes
Workplace conflicts can be emotionally and financially taxing. Whether you are facing wrongful termination, workplace discrimination, harassment, or wage and hour disputes, our civil litigation lawyers have the knowledge and experience to protect your rights as an employee. We are committed to advocating for your fair treatment and obtaining justice.
Real Estate Litigation
Real estate disputes can be complex and multifaceted, involving property transactions, lease agreements, construction defects, and more. Our civil litigation attorneys possess in-depth knowledge of California real estate laws that they leverage to deliver the best legal result for you as possible. We provide comprehensive legal representation in matters such as boundary disputes, landlord-tenant conflicts, property damage claims, and homeowner association disputes, among other types of real estate litigation cases.
Business Litigation
Running a business is challenging. Juggling legal disputes while managing normal operations can significantly impact your ability to succeed. Apex Lawyers Inc. prides itself in assisting businesses of all sizes in various legal concerns, including partnership disputes, shareholder litigation, commercial contract disputes, intellectual property disputes, and business torts. We are deeply committed to protecting your business interests while finding solutions that make that a reality and achieve your objectives.

Personalized Service for Every Client Begin Your Free Case Review with Our Team Today
Ensure The Protection You Need Today
If you are seeking a skilled civil litigation lawyer in Southern California, look no further than Apex Lawyers Inc. With our commitment to your well-being, we are ready to steer your case through the legal process and deliver the desired results.
Contact our Diamond Bar, California, office today to schedule a free consultation. We will discuss your case in detail and develop a plan to put you in the best position possible.
"They genuinely care about giving their clients honest guidance and taking the best route of action for the circumstances at hand."

Mr. Shazad Omar and his assistant Yousney have been absolutely wonderful! They genuinely care about giving their clients honest guidance and taking the best route of action for the circumstances at hand. They were also flexible in payments, prompt in answering questions, and have great communication. I will happily refer others to this business.

- Ashley H.

"Highly respected in the legal community."

I strongly endorse Shazad. Highly respected in the legal community with an outstanding reputation for client advocacy and dedication.

- Richard Geller, Fellow Lawyer

"I highly recommend Mr. Omar."

Mr. Omar was very professionally and very helpful with my case. The time he dedicated to me was greatly appreciated, the attention he gave me made me feel at ease with the process. It was a win situation, I highly recommend Mr. Omar.

- Shannon M.

"Helpful, professional, fair, and patient."

Mr. Omar was extremely helpful, professional, fair, and patient in offering his services. He most definitely was accurate and fair in logging hours and did a wonderful job to ensure my experience was positive from beginning to end. I would (and do!) highly recommend him to others and would personally return for future services if needed.

- Samar H.

"Shazad and his team are the BEST!"

Apex Lawyers, Inc. are very professional and offer excellent services! Shazad Omar was readily available. He gave me great counsel and support throughout the entire process! He and his team are the BEST!

- Shirley F.