Employment Lawyers in Diamond Bar
Committed to Protecting Workplace Rights Throughout Los Angeles & Orange Counties
At Apex Lawyers, we are dedicated to protecting the rights of countless Californians in the workplace. Our team of Diamond Bar employment law attorneys uses its tried and true experience in employment law to hold harmful employers accountable and deliver the results people across Southern California are entitled to. We also defend employers when wrongfully accused by an employee of wrongdoing. Regardless of the situation, we understand the challenges individuals face in the workplace, whoever they are.
Request your free initial consultation by calling us at (909) 306-5985 or filling out our online contact form. We are here to help!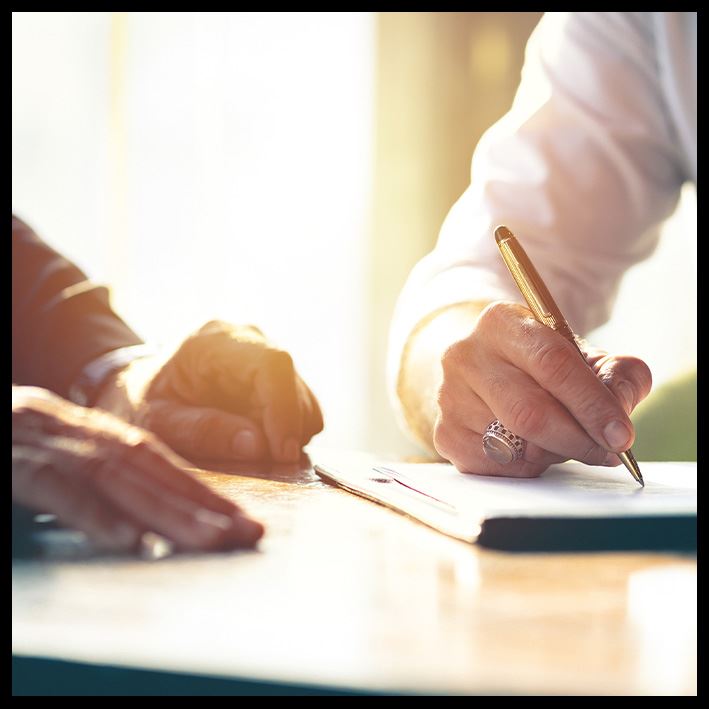 Our Services
Mounting a solid legal defense or navigating complex employment laws and regulations on your own is incredibly challenging and demanding, especially if you do not have any experience with the law. We step in to help you in the following types of cases.
Discrimination & Harassment
If you have experienced discrimination or harassment on the basis of your race, gender, age, disability, sexual orientation, or religion at your workplace, we are deeply empathetic to your situation. We use this as a major source of inspiration when fighting for you throughout the legal process. On top of this, our employment law attorneys have extensive experience handling discrimination and harassment cases that will prove immensely useful in getting you all you are entitled to.
Wrongful Termination
Wrongful termination is when your employer fires you in a manner that violates your employment contract. We represent you if you have suffered wrongful termination as outlined by various state and federal laws. When we take on your case, our employment rights lawyer will thoroughly evaluate your case to determine if you have a claim for wrongful termination. If so, they will develop a legal strategy based on the evidence you share and fight to ensure you receive the compensation and justice you deserve.
Wage & Hour Disputes
California has some of the United State's most thorough laws regarding wages and hours for work. If you have been denied overtime pay, breaks for meals or rest, or been misclassified as an independent contractor, Apex Lawyers will assist you in pursuing legal action to recover the wages and compensation you were denied.
Retaliation Claims
Although illegal, some employers lash out at employees who exercise their rights, report illegal activities, or participate in investigations. This may occur in various ways and not be obvious. It is often carried out indirectly via demotion, termination, or harassment. If this has happened to you, we can turn your situation around and will advocate vigorously on your behalf to do so.
Employment Contracts & Negotiations
Our employment contract lawyers can provide invaluable insight or representation when negotiating or reviewing employment contracts. Our approach is rooted in a deep desire to see your rights and interests protected, and you enter into a fair employment agreement.

Personalized Service for Every Client Begin Your Free Case Review with Our Team Today
The Apex Difference
Unparalleled Advocacy
We pursue every available legal avenue to protect your interests and seek the best possible outcome for your case.
Vibrant Experience
Our employment law attorneys have a proven track record of successfully handling various employment law cases. We also stay up-to-date on the latest happenings in the legal world, including recent cases and the newest changes to case law, to ensure you receive the best representation available.
Personalized Approach
We know full well that each case is unique and significantly affects the lives of those involved. As such, we are intentional about taking the time necessary to listen to your concerns and answer your questions so you feel as comfortable as possible along the way. We also strive to develop a legal strategy tailored to your specific needs and goals that you understand.
Contact our office today to learn more and schedule a free initial consultation. We are prepared to listen to your story, help you understand your rights, and develop a legal strategy that best positions you for success – and a happier work life on the other side of court.
"They genuinely care about giving their clients honest guidance and taking the best route of action for the circumstances at hand."

Mr. Shazad Omar and his assistant Yousney have been absolutely wonderful! They genuinely care about giving their clients honest guidance and taking the best route of action for the circumstances at hand. They were also flexible in payments, prompt in answering questions, and have great communication. I will happily refer others to this business.

- Ashley H.

"Highly respected in the legal community."

I strongly endorse Shazad. Highly respected in the legal community with an outstanding reputation for client advocacy and dedication.

- Richard Geller, Fellow Lawyer

"I highly recommend Mr. Omar."

Mr. Omar was very professionally and very helpful with my case. The time he dedicated to me was greatly appreciated, the attention he gave me made me feel at ease with the process. It was a win situation, I highly recommend Mr. Omar.

- Shannon M.

"Helpful, professional, fair, and patient."

Mr. Omar was extremely helpful, professional, fair, and patient in offering his services. He most definitely was accurate and fair in logging hours and did a wonderful job to ensure my experience was positive from beginning to end. I would (and do!) highly recommend him to others and would personally return for future services if needed.

- Samar H.

"Shazad and his team are the BEST!"

Apex Lawyers, Inc. are very professional and offer excellent services! Shazad Omar was readily available. He gave me great counsel and support throughout the entire process! He and his team are the BEST!

- Shirley F.